Chiropractic
​noun: chiropractic from greek: chiro-hand + praktikos-do​
A system of complementary medicine based on the diagnosis and manipulative treatment of misalignments of the joints, especially those of the spinal column, which are held to cause other disorders by affecting the nerves, muscles, and organs.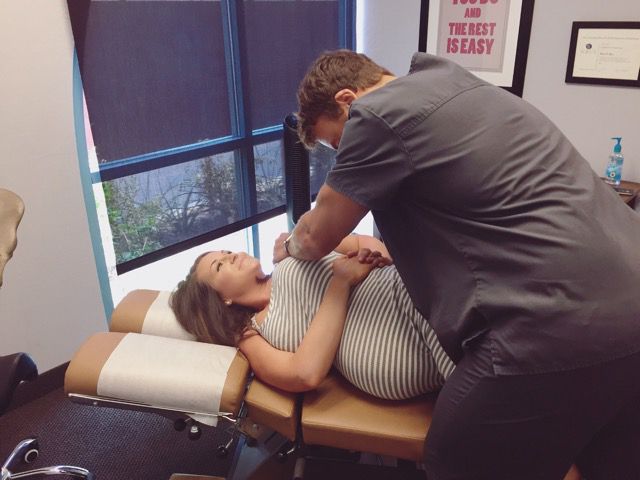 Our Philosophy
No part of your body works without your nervous system. Improper function of the spine due to slight misalignments-called subluxations-can cause poor health or function, even in areas far removed from the spine and spinal cord itself. Misalignments can also reduce the ability of your body to adapt to its ever-changing environment. Even the slightest malfunction of your spine may alter the regular transmission of nerve impulses, preventing that portion of your body from responding optimally.

Chiropractic is a natural form of health care that uses spinal adjustments to correct misalignments and restore proper function to the nervous system, helping your body to heal naturally. Chiropractic doesn't use drugs or surgery. Rather, a chiropractic spinal adjustment-the application of a precise force to a specific part of the spinal segment-corrects the misalignment, permitting normal nerve transmission and assisting your body to recuperate on its own.


We believe the human body is the most advanced organism in the known universe. The complexities of its many systems and its ability to adapt and regulate still amaze the brightest minds. Chiropractic as a method for preventative healthcare takes into account this amazing power.
What We Offer
If you've never been to a chiropractor, you are in for a treat! If you're looking for a new chiropractor who is driven to provide you the care you deserve, your search is over. Dr. Ross Dye, DC and the team at Connected Medical Center are excited for the opportunity to be of service. We will take the time to answer your questions. Throughout the process, you will be informed about all the costs, risks and made to feel comfortable. It's our job to make you feel better.
​
At Connected Medical Center, we offer the latest diagnostic equipment, a genuine desire to find the cause of your condition, and a patient-centered approach to solving your problem. In everything we do, we consider first the needs of our patient. We strive to offer unparalleled service. We take into consideration your time, your health and your finances and will not waste any of these.

Your health is your responsibility, your choice and we are honored that you've considered us to take part in your success story. We promise to work hard to provide our community the best healthcare experience we can.